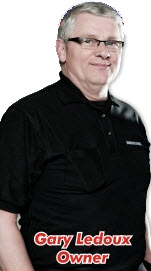 Welcome to Ledoux's Auto Service & Repair in Salem, OR. Your Premier Auto Repair and Service Shop
Powered by: AutoVitals
Auto Service! That's Perfect For You
My family has been taking all our cars to Ledoux's Auto Service for years. They are friendly, professional and they know exactly what they are doing.
They make us feel like we're family. Plus, same day service is the norm.
We just won't take our cars any place else.
You won't find a more friendly and professional group of people than the Customer Service Team at Ledoux's. We will treat you like a friend and your car like it was one of our own. You'll love it here!
At Prices That Make Sense!
MANY BENEFITS FOR YOU
Fast

- same day service, always our goal.

Honest

- do only the work necessary.

Professional

- ASE Certified Technicians.

On Site Owner

- you can talk to.

Priced Right

- highly competitive pricing for the most respected service in town.

Convenient

- Free Courtesy rides.

Extended Warranty Work

- encouraged and accepted.

100% customer satisfaction

- our most important goal.

No surprises

- on your bill. All prices must be approved by you before any work is done.

Work done right

- the first time, on time.
We service and repair the following makes:

Acura Repair
Audi Repair
BMW Repair
Buick Repair
Cadillac Repair
Chevrolet Repair
Chrysler Repair
Dodge Repair
Ford Repair
GM Repair
GMC Repair
Honda Repair
Hummer Repair
Hyundai Repair
Infiniti Repair
Isuzu Repair
Jeep Repair
Kia Repair
Lexus Repair
Lincoln Repair
Mazda Repair
Mercedes-Benz Repair
Mercury Repair
Mini Cooper Repair
Mitsubishi Repair
Nissan Repair
Plymouth Repair
Pontiac Repair
Saturn Repair
Scion Repair
Subaru Repair
Suzuki Repair
Toyota Repair
Volkswagen Repair
Volvo Repair
Fiat Repair